Warming up before a workout is crucial to warm up your muscles, lubricate your joints and prime your nervous system for the challenging exercise ahead.
But how long should you warm for?  A long warm-up would be really nice, but often you just don't have the time to add to your workout schedule.  You should still take a few minutes to warm up … and make sure those minutes count.
This video from Fitness Blender shows you a great 5-minute warm-up.  You will learn 10 moves that you do for 30 seconds each.  Sounds simple, but it's very effective.  Now you'll have no reason to skip a warm-up ever again!!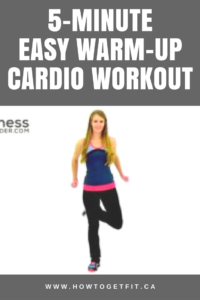 Note: All information provided by Fitness Blender is of a general nature and is furnished only for educational/entertainment purposes only. No information is to be taken as medical or other health advice pertaining to any individual specific health or medical condition. You agree that use of this information is at your own risk and hold Fitness Blender harmless from any and all losses, liabilities, injuries or damages resulting from any and all claims.
** Improving your diet and fitness has so many health benefits, but not everyone is healthy enough to begin a fitness or diet program without a doctor's supervision.  Please be responsible when making choices about your health.  Ask your doctor if you are unsure. **
Click here:  www.NutritionWeCanTrust.com  to find out more about the highest-quality supplements from one of Dr. Oz's Trusted Health Partners.