Getting into shape for swimsuit season isn't easy.  But to get an awesome beach body, you have to work hard at it.
You will want a balanced workout regimen that includes stretching, weight training, proper eating for maximum performance … and of course … some good cardio.  There's no need to run a marathon to get great cardio.  You can get incredible results in a short workout, if you know how.
Enter Cassey Ho.  Cassey will guide you through a quick, high-intensity, interval training routine that you can do at home.  You will learn 8 effective cardio moves to get your cardio going, burn fat, and feel great.  8 minutes … 8 moves … let's get started!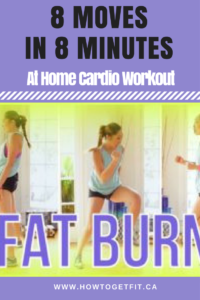 ** Improving your diet and fitness has so many health benefits, but not everyone is healthy enough to begin a fitness or diet program without a doctor's supervision.  Please be responsible when making choices about your health.  Ask your doctor if you are unsure. **
Click here:  www.NutritionWeCanTrust.com  to find out more about the highest-quality supplements from one of Dr. Oz's Trusted Health Partners.