Salsa is one of the most delicious and healthiest condiments (and some people claim, also the world's number one condiment).   Most people are only familiar with the red tomato variety of salsa, and have not experienced the delicious salsa verde that is Tomatillo Salsa.
Chef Rick Bayless shows us how to make a fabulously delicious Roasted Tomatillo Salsa, which is fresh-tasting and a little picante.  This recipe is simple to make with tomatillos, hot chiles, garlic, onions and cilantro.  You'll want to double up on this recipe, because it won't last long!
Get the recipe here:  http://www.rickbayless.com/recipe/roasted-tomatillo-salsa/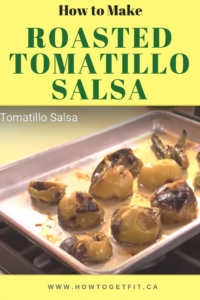 ** Improving your diet and fitness has so many health benefits, but not everyone is healthy enough to begin a fitness or diet program without a doctor's supervision.  Please be responsible when making choices about your health.  Ask your doctor if you are unsure. **
Click here:  www.NutritionWeCanTrust.com  to find out more about the highest-quality supplements from one of Dr. Oz's Trusted Health Partners.