Have you heard about Zumba?  These days, who hasn't?  The Zumba craze has swept the world with it's fun, rhythmic and addictive dance workouts.
Who says exercise has to be boring?  With Zumba there's never a dull moment.  Zumba offers so many different dances and dance routines to learn and experience.  Even if you think you have "two left feet" you can follow along with the dancers who do a more modified version of the moves until you learn a few steps and feel comfortable enough to really bust a move.
With this awesome video, you can have so much fun dancing while you are getting fit and losing weight in the comfort of your own home.  Go ahead … Enjoy … and Have a Blast!!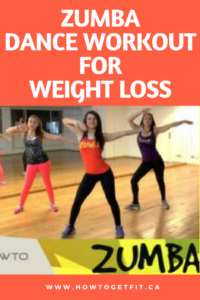 ** Fitness has so many health benefits, but not everyone is healthy enough to begin a fitness or diet program without a doctor's supervision.  Please be responsible when making choices about your health. **
FIND UNIQUE GIFTS FOR FITNESS ENTHUSIASTS AND ATHLETES